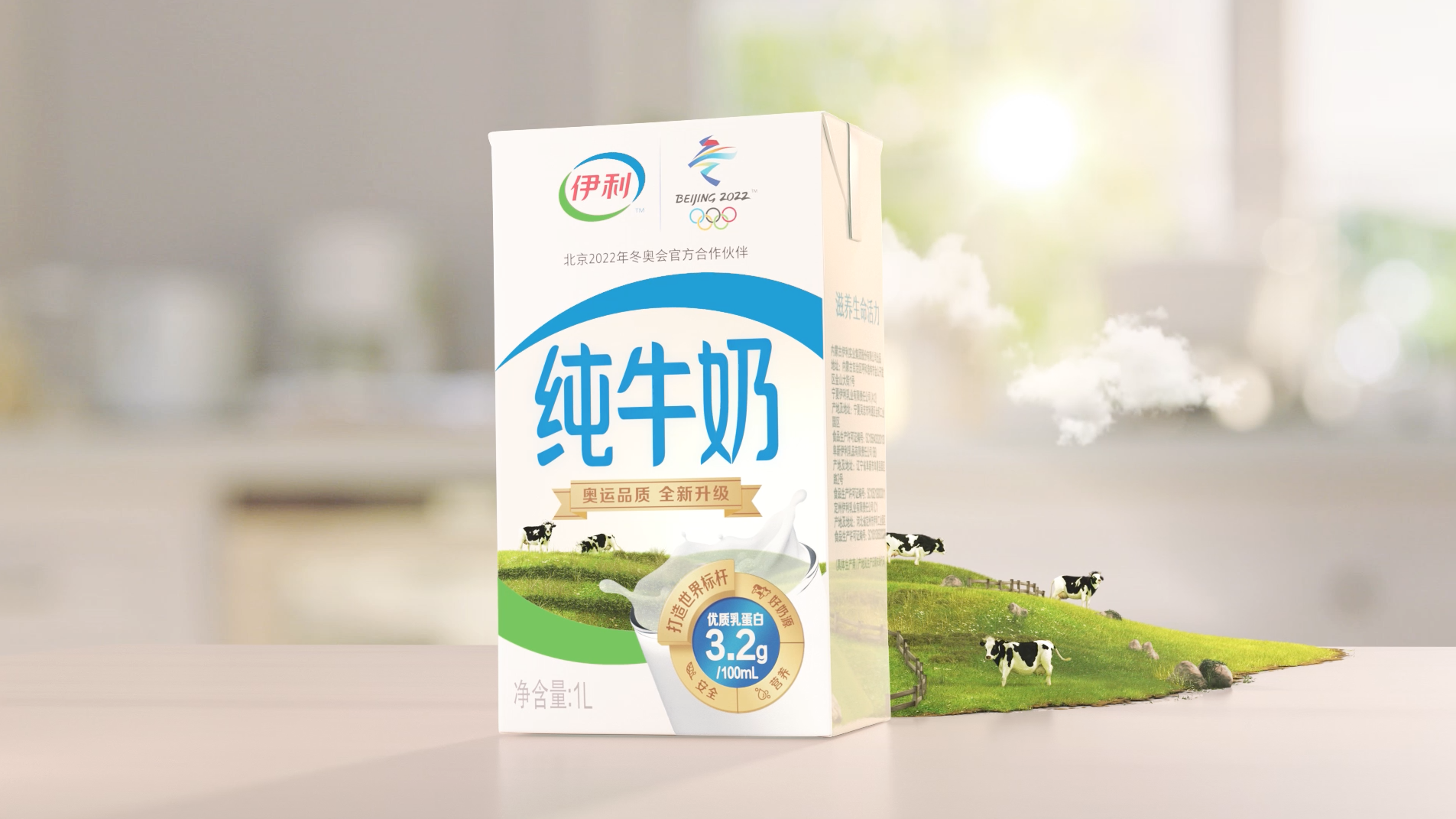 Yili
Cirkus and Filmate squeeze a milk factory onto a Yili pack.
Filmate and Ogilvy Beijing gave us an interesting challenge – create a realistic 3D milk production pipeline on a single pack of Yili milk.
As the Yili pack needed to be conjured up by real hands, Juggler Christian Greet flew to Shanghai to direct and shoot the hand talent and background plates. We then set out to integrate these live action elements with the 3D animation passes, which included farmland that spilled from the pack onto the breakfast table.
The main obstacle was duration – we had to show all of the above in 15 seconds! To make this work, we needed to design a layout that visually made sense in 2D first before getting stuck into the 3D modeling. The perfect job for Rubberman Gabriel Romero.
His approved layout illustrations (above) were then used by Wrestler James Turnbull as reference to build the 3D Yili world. Daredevil Chris Lyne and Juggler Greet took charge of compositing and integration making it all come together in the scenes. And of course, nothing is complete without some snappy moves from Puppet Master Shuo (Tim) Liu, who animated the cows having a jolly good time in this miniature environment!
Production – Filmate:
Executive Producer: Priscilla He, Ray Huang
Producer: Enzo Deng, Sami Xia
Agency – Ogilvy Beijing:
Creative Director: Julia Hou
Cirkus –
Animation & Live Action Director: Juggler Christian Greet
Animatic: Puppet Master Shuo (Tim) Liu, Simone Linn Skorstad
3D Modelling & Texturing, Rendering: Wrestler James Turnbull
Animation: Puppet Master Shuo (Tim) Liu
Compositing: Daredevil Chris Lyne, Juggler Christian Greet
Producer: Puteri Raja Ariff
Executive Producer: Marko Klijn